CASE STUDY
Bernalillo County
Metropolitan
Detention Center
In 2016, Bernalillo County's Metropolitan County Detention Center (MDC), the largest correctional facility in the state, was 14 years old. Keeping 500,000 square feet operational 24/7 had taken its toll on equipment and infrastructure. Widespread equipment failures were in progress or imminent, which strained maintenance staff and put building occupant comfort at risk. Yet, the county didn't have the budget to replace all the aging units at once. Recognizing that emergency renovations can cost significantly more than a planned project, and that reducing the facility's carbon footprint was a high priority, the county looked towards Energy Savings Performance Contracting (ESPC).
Energy Savings Performance Contracting (ESPC)
is a creative budget-neutral approach to implementing facility and infrastructure improvements that reduce energy, water, and operational costs. By partnering with an energy service company (ESCO), a facility owner can use an ESPC to pay for today's essential upgrades with tomorrow's utility and operational cost savings—without tapping into capital budgets.
Yearout Energy Awarded the Contract
After a one-year Investment Grade Audit (IGA) to identify the scope of the project and design a holistic and comprehensive solution that factored in long-term costs, Yearout Energy was awarded a $13.9 million dollar contract. The goal: Provide energy efficiency improvements that would reduce the facility's annual energy consumption by 32%, offset its annual utility cost by 47%, and improve its resilience for the long-term. If results fell short, Yearout Energy was contractually obligated to pay the difference.
OBJECTIVES: 
Reduce annual energy consumption
Offset annual utility costs
Improve long-term resiliency
Yearout Energy Outperforms Initial Savings Estimate
The first phase of renovations to the Metropolitan County Detention Center, completed in 2019, has exceeded this promise. $500,000 dollars in annual savings is hard at work covering the cost of the needed improvements.



RESULTS:
Yearout Energy improvements have cut the facility's annual $1 million energy expenditure by 50% for three years.
Replacing 7,000 fixtures with new LED lighting and controls
Installing 330-kW DC solar photovoltaic system
Converting boiler plant to use waste gas from nearby landfill for heating
Replacing over 1,000 tons of cooling
Replacing 120,000 sq. ft. of roofing with added insulation
Remediating 90% of duct air leakage
Retrocommissioning 175 terminal units
Installing 30 high-efficiency electrical transformers
Installing evaporative pre-cooling on 960 tons of cooling
Upgrading vacuum sanitation system with variable-speed drives and high-efficiency motors
Adding a new air conditioning unit with economizer in computer room
Weather stripping 100 exterior doors
Installing 8,000 sq. ft. of phase change material
Award-Winning Results Earn Phase 2 Project
The project has won multiple awards, including Regional Project of the Year by National Association of Energy 2019 and Project of the Year for the NM Energy Services Coalition.
Ralph Fernandez, Chief of Corrections, summed up Phase 1 of the project in this way, "In all my years of experience dealing with different maintenance projects, this is the utmost, seamless, excellent project I have ever been a part of." The county's satisfaction was further confirmed when it recently engaged Yearout Energy for its second phase of renovations.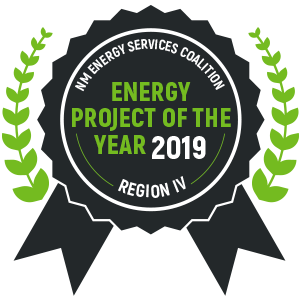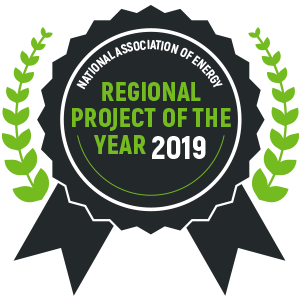 Alex Montaño, 

Executive Vice President of Yearout Energy Services said, 
"This has been one of the most meaningful projects Yearout Energy has completed. MDC is by far the county's biggest energy consumer. It's a highly sensitive facility that needed a lot of help. In addition, we were able to address their infrastructure and resilience needs while lowering the county's carbon footprint.
Half a million in annual cost savings is massive! We are extremely proud to have accomplished a 50% reduction rate three years in a row in addition to being invited back to begin a second phase to this project.
The national recognition this project has earned positions Bernalillo County as a leader in this meaningful work."