ALBUQUERQUE – October 24, 2022 — Yearout Energy, an Energy Services Company (ESCO) headquartered in Albuquerque, announced that they have completed a $21.7 million Guaranteed Energy Savings Performance Contract (GESPC) with the New Mexico Department of Workforce Solutions (NMDWS) in Albuquerque. The contract included a deep energy retrofit and complete overhaul of the existing TIWA Building in downtown Albuquerque, an iconic 89,000 sq. ft. five-story building on Broadway NE.
Guaranteed annual utility and operational savings of over $260,000 have already begun along with an estimated utility rebate of $70,000. This comprehensive project will deliver a 50 percent reduction in annual utility costs and decrease annual emissions by 1.2 million lbs of CO2.
Measures implemented to improve the energy and water consumption of the TIWA Building included:
LED Lighting – Installed 1,600 new LED lighting fixtures with enhanced lighting controls
HVAC System – Installed new variable refrigerant flow (VRF) HVAC system with heat recovery and a new open-protocol Building Automation System (BAS)
Building Envelope – Abated facility of hazardous materials and insulated exterior walls
Water Conservation – Upgraded domestic water fixtures to reduce consumption
Electrical Upgrades – Complete overhaul of electrical system
Utility Management – Identified rate change opportunities to reduce utility costs
IT System – Upgraded IT infrastructure including new CRAC equipment
HE Transformers – Replaced low voltage transformers with new high efficiency units
Renewable Energy – Installed 30 kW dc rooftop solar PV system
Space Utilization – Optimized space layout and installed a new modular wall system to improve the occupant density of the facility by 30%
"Renovating the iconic TIWA Building was an exciting project for Yearout Energy," said Alex Montaño, executive vice president at Yearout Energy. "The opportunity to help our state government entities reduce operating expenditures, lower their carbon footprint, and improve facilities is an important part of our mission."
The project began in September 2018 with an Investment Grade Audit (IGA) and construction was completed in August 2022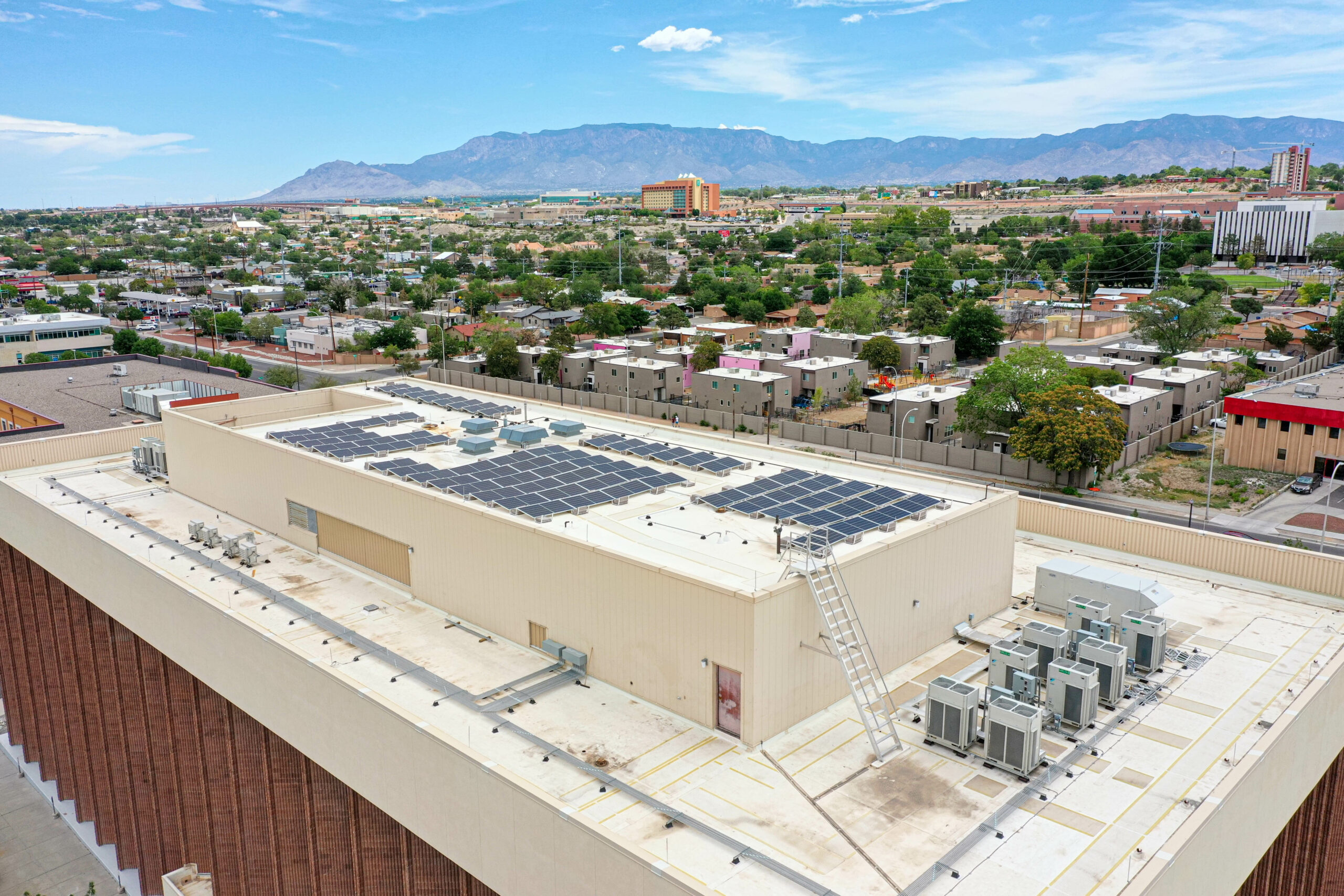 ABOUT YEAROUT ENERGY
Yearout Energy was established to serve as a client-centric firm delivering turnkey guaranteed integrated solutions that optimize operational performance, design, efficiency, productivity, and maintenance of a wide range of facilities and infrastructure. Yearout Energy has assembled a team of highly experienced professionals from the energy services industry and has grown to become one of the premiere Energy Services Companies (ESCO) delivering high performance projects in the Southwest. For more information, please visit www.yearoutenergy.com.